The AdviseSoft Integrated Loan, Leasing and Factoring Administration Program System incorporates functionality from more than 20 years of industry experience and therefore goes far beyond the general functions of a contract management system.
Our solutions are currently used by more than 1,200 end users, managing more than 550,000 contracts.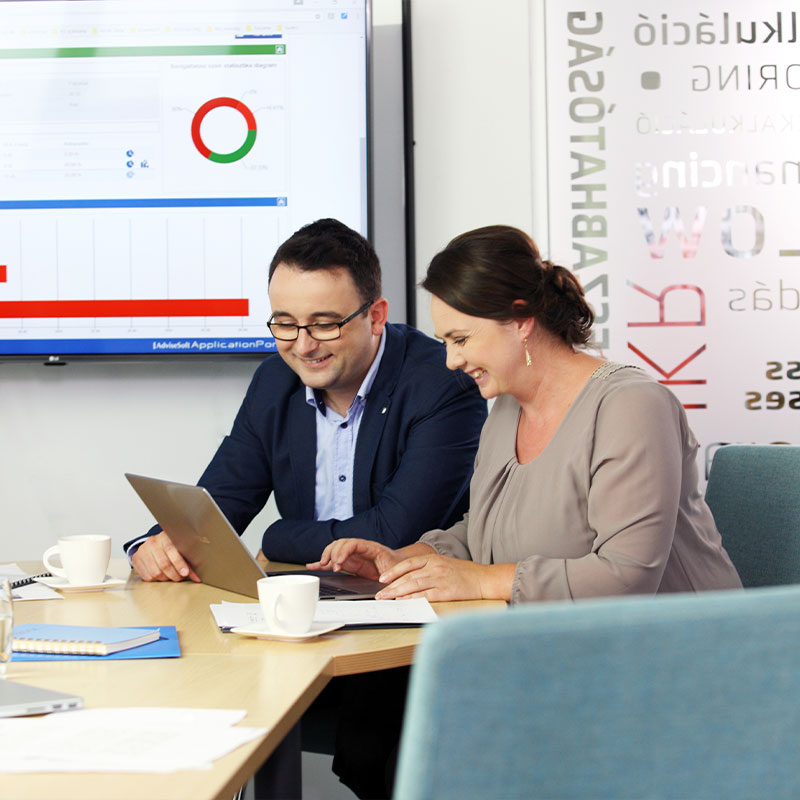 

A complete, integrated transaction system for asset-based financing, whether Credit, Closed-End Finance Lease, Open-End Finance Lease, Operating Lease, Long Term Lease or Factoring



A central element of the traditional AdviseSoft product collection



Sophisticated and flexible solution for all financial companies engaged in credit, loan, leasing or factoring activities



Our solution can be scaled well to the size of the user company, from companies with a small contract portfolio of a few people to multinational finance companies with a large data base, where a high degree of integration with banking systems is paramount.



Continuous, high-level support for regulatory compliance



Management of cross-border and multicurrency transactions



Other member companies of a group of companies in one accounting framework



Risk management (scoring, rating, limit management), refinancing, automated account and payment transactions (scoring), late administration - support for individual solutions in line with current expectations



Complete accounting records - balance sheet, income statement and other mandatory reports



Compliance with international accounting standards (IFRS, IAS, US-GAAP)



Support for complete administration with related AdviseSoft products from bidding to closing



Robust base system and more than 500 additional licenses, many of which can be switched on immediately



Numerous parameter setting options and their combinations to suit the existing business



Meets high security standards set by financial institutions for data access, fraud alert, authentication, authorization, transaction logs
Should there be a unique development idea or integration need on the part of our customers, we are at the disposal of our customers with a dedicated, professional development team in Budapest, the availability undertaken in a framework contract and the obligation to submit a bid.